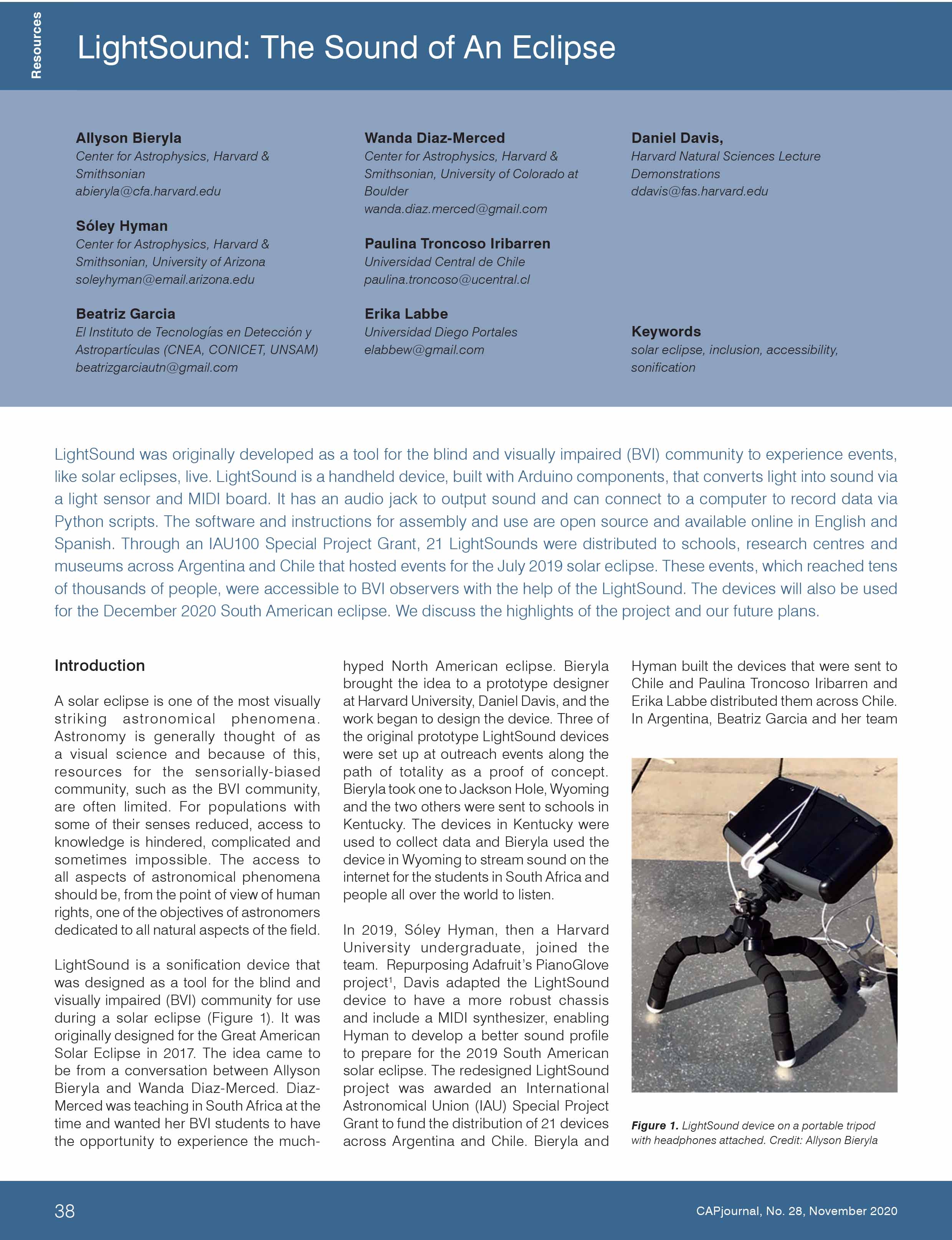 Download this article
- PDF (647 KB)




LightSound: The Sound of An Eclipse (page 38)
Bieryla, A.; Diaz-Merced, W.; Davis, D.; Hyman, S.; Troncoso Iribarren, P.; García, B.; Labbe, E.
Summary
LightSound was originally developed as a tool for the blind and visually impaired (BVI) community to experience events, like solar eclipses, live. LightSound is a handheld device, built with Arduino components, that converts light into sound via a light sensor and MIDI board. It has an audio jack to output sound and can connect to a computer to record data via Python scripts. The software and instructions for assembly and use are open source and available online in English and Spanish. Through an IAU100 Special Project Grant, 21 LightSounds were distributed to schools, research centres and museums across Argentina and Chile that hosted events for the July 2019 solar eclipse. These events, which reached tens of thousands of people, were accessible to BVI observers with the help of the LightSound. The devices will also be used for the December 2020 South American eclipse. We discuss the highlights of the project and our future plans.