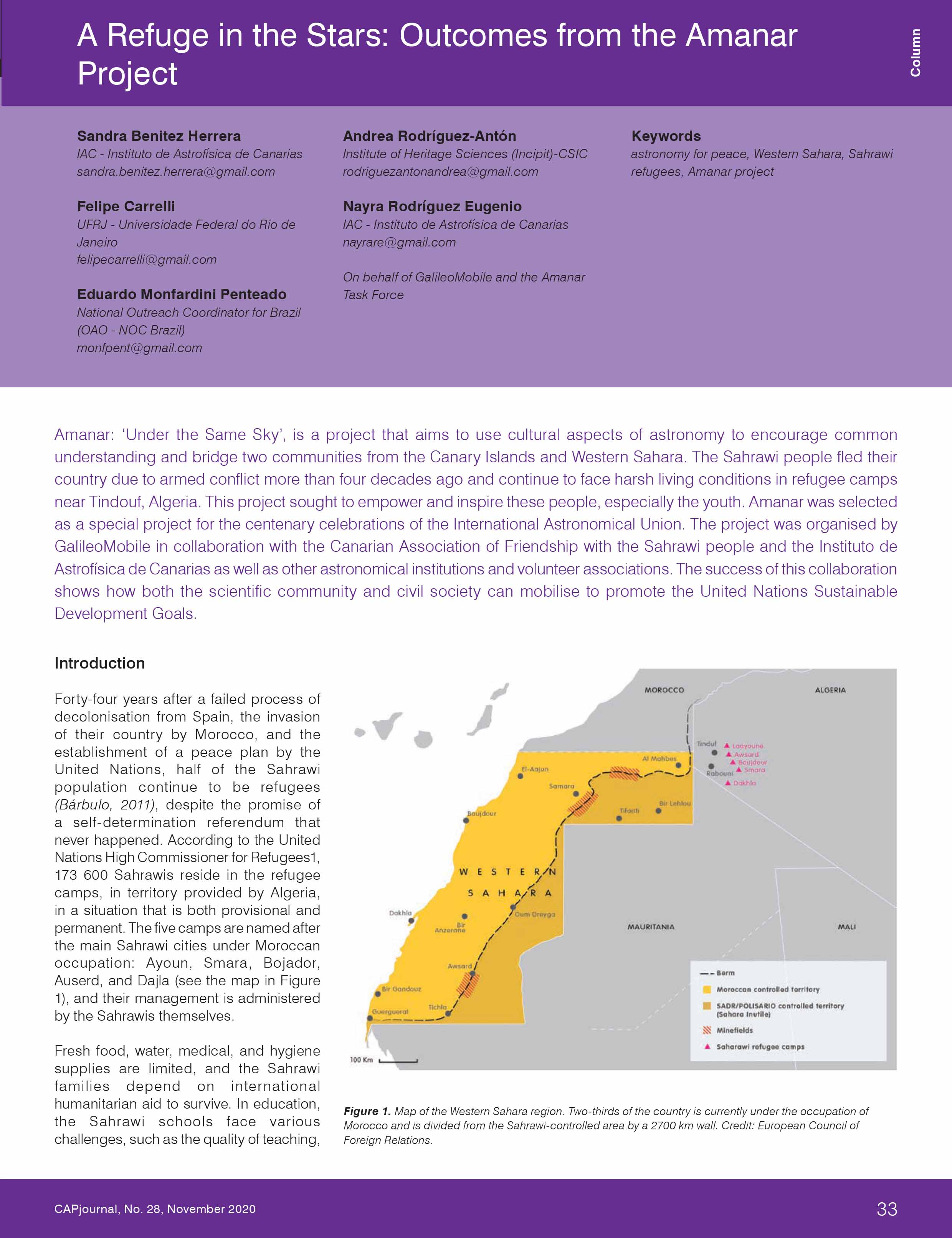 Download this article
- PDF (532 KB)




A Refuge in the Stars: Outcomes from the Amanar Project (page 33)
Benítez Herrera, S.; Rodríguez-Antón, A.; Carrelli, F. J.; Rodríguez Eugenio, N.; Monfardini Penteado, E.
Summary
Amanar: 'Under the Same Sky', is a project that aims to use cultural aspects of astronomy to encourage common understanding and bridge two communities from the Canary Islands and Western Sahara. The Sahrawi people fled their country due to armed conflict more than four decades ago and continue to face harsh living conditions in refugee camps near Tindouf, Algeria. This project sought to empower and inspire these people, especially the youth. Amanar was selected as a special project for the centenary celebrations of the International Astronomical Union. The project was organised by GalileoMobile in collaboration with the Canarian Association of Friendship with the Sahrawi people and the Instituto de Astrofísica de Canarias as well as other astronomical institutions and volunteer associations. The success of this collaboration shows how both the scientific community and civil society can mobilise to promote the United Nations Sustainable Development Goals.