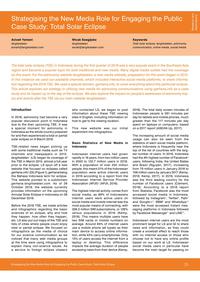 Download this article
- PDF (320 KB)




Strategising the New Media Role for Engaging the Public Case Study: Total Solar Eclipse (page 31)
Yamani, A.; Soegijoko, W.
Summary
The total solar eclipse (TSE) in Indonesia during the first quarter of 2016 was a very popular event in the Southeast Asia region and became a popular topic for both traditional and new media. Many digital media outlets had live coverage on this event. For the astronomy website langitselatan, a new media website, preparation for this event began in 2015. In this instance we used our available channels, which included interactive social media platforms, to share information regarding the 2016 TSE. We used a special domain, gerhana.info, to cover everything about this particular eclipse. This article explores our strategy in utilising new media for astronomy communications using gerhana.info as a case study and its impact up to the day of the eclipse. We also explore the impact on people's awareness of astronomy topics and events after the TSE via our main website langitselatan.